Short Biography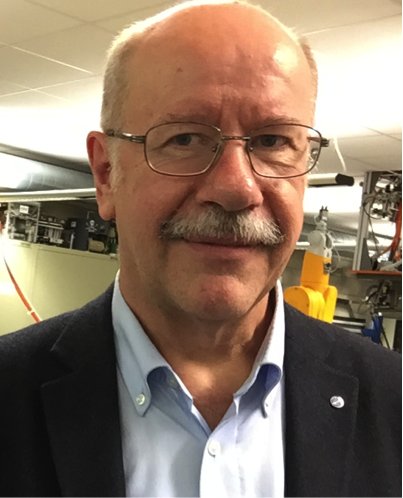 Jean-Daniel Dessimoz
Pré-Vulliemin 18
CH-1400 Cheseaux-Noréaz
Switzerland


An Engineer in Electricity and Doctor of Sciences from the Swiss Federal Institute of Technology in Lausanne (EPFL), Jean-Daniel Dessimoz has also obtained an MBA degree from the Business School of the University of Lausanne.

Jean-Daniel Dessimoz has previously been on the faculty of the University of Rhode Island (USA) and is now Professor of Robotics and Automation at the West Switzerland University of Applied Sciences, Yverdon-les-Bains, Switzerland, where he has been teaching and doing research since the early 1980s.

Jean-Daniel Dessimoz has initiated and led a large number of R&D and technology transfer projects. He has also co-founded several cooperating networks and institutions.

The author of more than 100 scientific and technical publications, Jean-Daniel Dessimoz has organized and chaired numerous conferences and workshops. Additionally, he has reviewed scientific publications for various journals and congresses. He has also served as an expert and consultant for various institutions, universities and industries, in Switzerland and abroad. His main domains of interests are robotics and automation, computer vision, cognitics, and astronautics.

Family network: son of Oscar and Marie-Thérèse, Jean-Daniel is marriedto Nisa, and has three children: Christophe (1980), Lyne (1983) and Claire (1988).


Phone: 41 24 5576 315 (bus.), mobile: 41 79 656 1691 and 41 24 420 32 30 (priv.)


Jean-Daniel.Dessimoz at heig-vd.ch and Jean-Daniel at Dessimoz.org